Kitchen Ministry
Methodist love to eat!  We like to fulfill the scripture about breaking bread as much as possible!  In order to do that, someone has to provide the food for such gatherings.  God has blessed First United Methodist Church with a wonderful ministry to do that . . . . . . the Kitchen Ministry.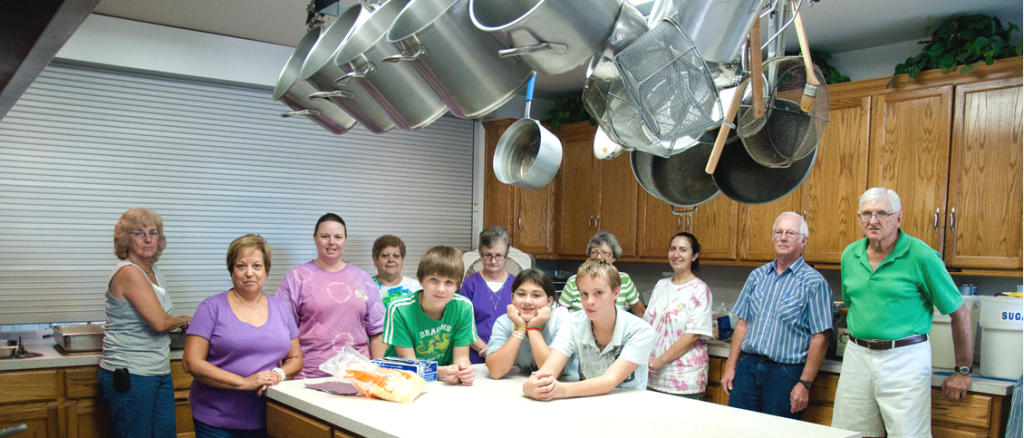 This ministry allows men and women to work together, plan, setup, prepare and serve delicious, nutritious meals to its members and citizens of Elgin, Texas.  We provide food for the Senior Adult Luncheon on the second and fourth Tuesday of every month, a breakfast every Sunday, lunch after worship on the fourth Sunday of each month and numerous other special events.
We are blessed with a wonderfully talented team in the Kitchen Ministry.  But as FUMC continues to grow, we are going to need to add to the roster.  Perhaps you have always loved to cook, enjoyed planning meals or wanted to follow the example set by Jesus to show His people the love of God by serving them.  This is a ministry where all of those desires can be fulfilled.
The Kitchen Ministry is open to all ages.
To volunteer for one meal, one month of meals or multiple months, contact the church office at (512) 285-4503.
Senior Lunch Day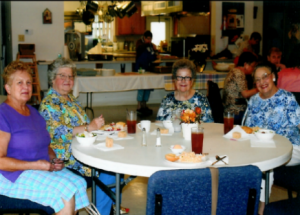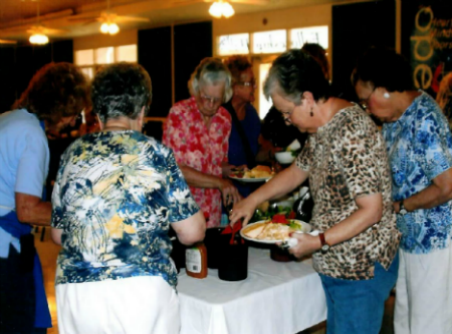 An excellent meal is offered every 2nd and 4th Tuesday of each month.  Donations accepted.
Angel Wings Ministry
The Angel Wings Ministry is guided by the Nurture Committee.  It is primarily a ministry to serve the church family in the following ways:
Preparing meals for the families with loved ones in the hospital, involved in accidents or families suffering a loss.

Preparing meals for families with new born.

Reconnect with members through phone calls or post cards or home visits.
There are many things needed around the church campus that might fit into your busy schedule. Such as recycling bulletins, replacing materials in pews and attendance pads, adopt a flower bed, to name a few.  If being a part of this ministry interest you, please call Kay Wilson through the church office at (512) 285-4503.  We can help coordinate the service you choose.
Thank you for the many things you already do in response to God's love through your prayers, presence, gifts and more.
New Member, Visitor and Member Ministry
We reach out to visitors of the church, new members and to the members who have not attended in a while.
Home Bound, Hospital, Nursing Home Ministry
We ensure that visitations take place for those who are home bound, a nursing home resident and those in the hospital.
Family Ministry
Organizes activities that provide a safe and fun atmosphere for parishioners and friends who want to get to know one another and enjoy Christian fellowship.  The committee strives to have activities that are multi-generational and fun for all ages.
Prayer Ministry
The Intercessory Prayer team assumes the function of taking prayer requests and commits themselves to truly intercede for those souls and situations brought to their attention.
Stephen Ministry
This is a one-on-one ministry to someone who is hurting (e.g., Care Receiver).  It is quiet, confidential, compassionate, and provides a listening witness to the caring presence of Christ and his community.
For more information about this ministry, contact the committee chair or the church office at (512) 285-4503.